Web design is gaining importance these days when websites are becoming more and more popular. Individuals also create websites on their own to create portfolios. A website is a tool for communicating with visitors in the digital world.
Therefore, websites are an identity presented to visitors to you or your brand. This identity also needs to be built under certain rules so that visitors can be impressed by you or your brand and visit your website repeatedly.
Well, to make a good first impression for visitors, a website needs to be designed with what in mind. In today's article, let's look at what needs to be considered when designing a website.
What is a Website?
Websites are tools that enable personal users to participate in the digital environment and have multiple purposes. You can make money from a website, learn, develop ideas, or play games.
If you want the purpose you want from a website that you create for yourself or your brand to be more efficient, you need to apply certain key aspects of website design carefully.
Because the only way you can your goal is by having your visitors use your website continuously. If you have few visitors, you won't be able to reach your goal. That is why you need to design a website that will reflect your visitors in a positive way.
How Should an Effective Website Design Be?
The basic principles that should be considered in web design when setting up a site are: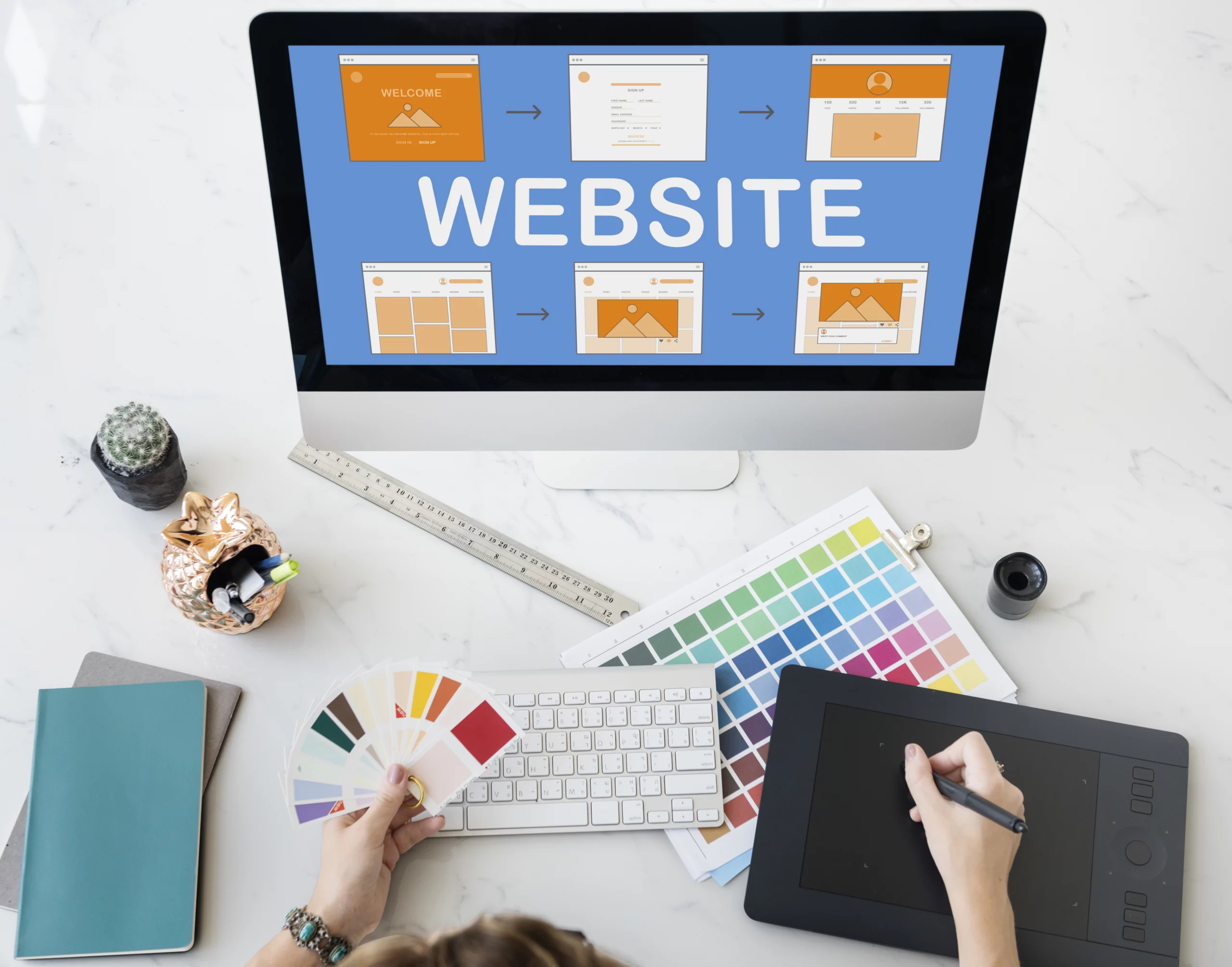 First Impression
The first thing to pay attention to when designing a website is the first impression. When a visitor enters your website, he needs to understand what your site is about within a few seconds and keep on being on the site thanks to the subtitles that attract his attention.
Therefore, your site should be designed in a clear and understandable way. The text and photos on the homepage must be appropriate to the purpose of the site.
With a clear and easy-to-read design, your website will make it possible for visitors to visit your site repeatedly so that they can easily find what they are looking for.
Specify Purpose
You should consider the purpose of your site at every stage of designing your website. Visitors do not try to find the information they want by reading all the articles on your site.
Instead of using thick fonts, it should attract visitors and make it easier for them to find the information they are looking for.
Website Page Layout
Page layout is also one of the important aspects to be taken into account when designing a website. The first thing to pay attention to when designing a page is the design at the top of the page, making it easy for visitors to find what they're looking for on the website.
It will also be useful for your brand awareness to have your brand logo there, as the visitor will look at the top of the page first.
Use Quality and Original Content and Slogans
With quality content that you share on your website, your visitors will constantly click on your site and want to take advantage of your content. You can attract more visitors with the texts you use in the right places.
Besides the quality of your content, it must also be original. Using stolen content on your website will be a negative feature for Google and other search engines and cause you to fall to the bottom of the search engine rankings.
Again, well-defined slogans on your website will increase your brand awareness. Because slogans often attract visitors.
Visual Usage
High-resolution and high-quality images attract the attention of your visitors. This is why it is important to use high-quality, high-resolution images in website design.
Again, you can improve the ranking of your website with the SEO work you will do on these visuals.
Page Transitions
Your visitors are annoyed by the fact that your website is constantly changing pages. Because visitors to your website want to find the information they're looking for with ease. They will eventually leave your site and never use your site again, because searching for information on a website with too much page traffic will make them impatient. This will have a negative impact on your brand.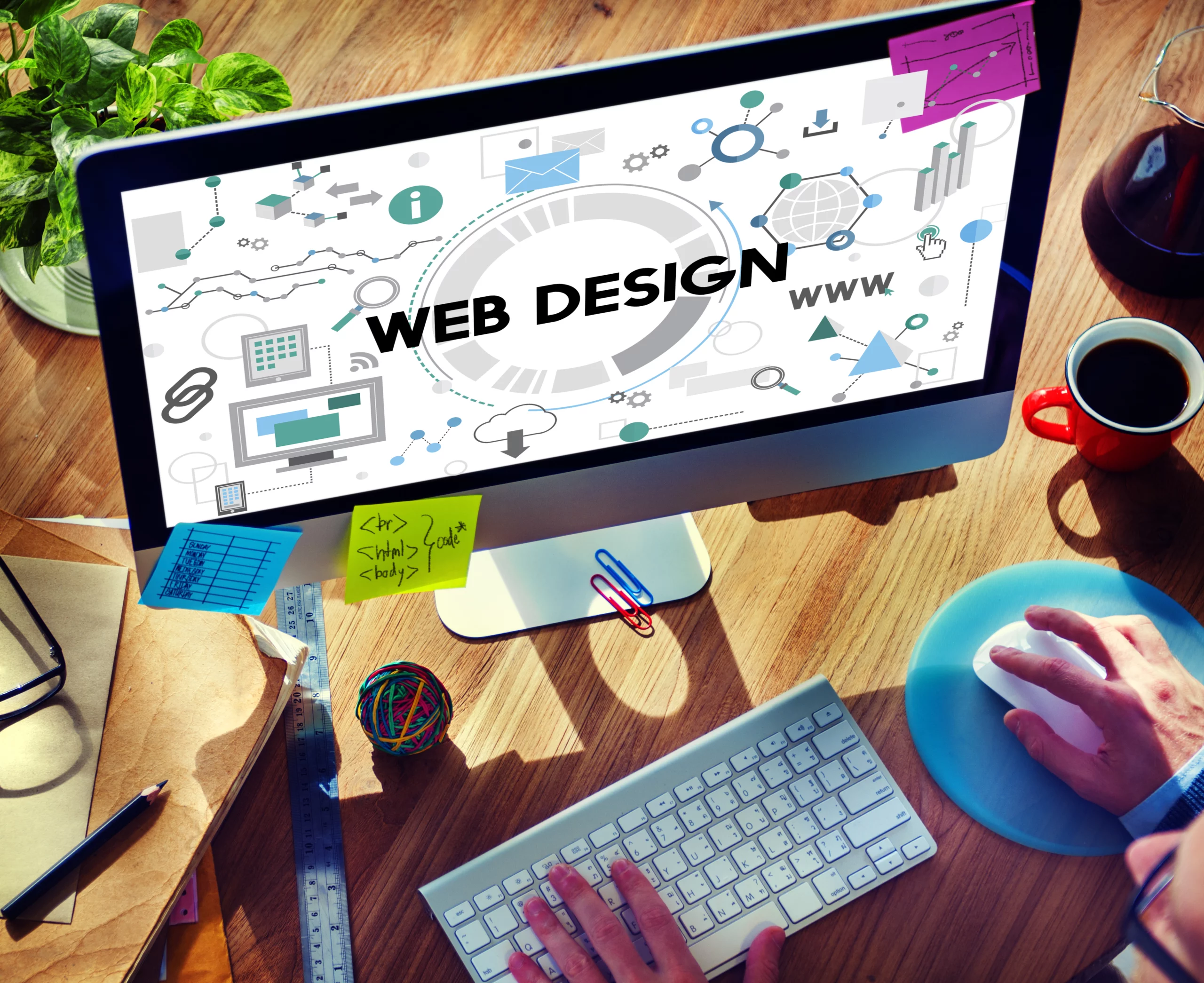 Site Speed
Website speed is another factor that needs to be considered in web design. The slower your site opens, the more visitors you lose. Because visitors want their websites to be quick and easy. If the speed of your site is too low then visitors will leave your site and never enter again.
What Should You Be Mindful When Building a Mobile Website?
Because we can use search engines on our mobile devices, the website we design must be mobile-compatible. That's why we need to design a mobile-compatible website so that we don't lose users who want to visit our site using their mobile devices.
The first thing to consider when designing a mobile-compatible website is the font type and size you use on your website. Your website must have medium fonts and sizes to be compatible with mobile devices.
The other issue is how content should be positioned within the site. You can redirect your content from right to left in up-and-down shapes to make it easy for your visitors to navigate your website.
The website attaches importance to personal brands. Because you can increase your brand awareness with the visits you get through search engines.
You can also easily explain why your visitors should prefer you and build a reliable link on your own website.
If you want to take advantage of all these positive aspects of the website, you can get to WeaSocial, where we have experienced web design experts, and start with a 1-0.