In a digitized world, almost everyone and every business has a website. Everybody wants a more original and creative website than your rival.
Here's a term that can satisfy your desire: Favicon.
You can have a more original and different website with a few small touches in web design.
In today's article, we're going to talk about favicons that have the power to make this site even more different.
What is Favicon?
A favicon is a small 16×16 pixel icon used in browsers to represent a website or a page on a website.
The favicon, an abbreviation of the words "favorite icon", is most found in tabs at the top of web browsers.
Favicon is an icon of your website. You can use this icon to identify your site on the Internet.
Although the favicon has a lot of usage, the most used domains can be sorted as follows:
• Tab icon
• Google search results
• Mobile Search results
• Browser and browser history
• URL icon
Why is Favicon Important?
Even if a favicon is considered a small icon, it has a lot of positive impact on your site.
The User Experience
Favicon allows users who have previously visited your website to find and log in again. Because favicon makes your site permanent in mind.
This also applies to mobile devices. If you want your website to have a stronger impact on users, you need to create a favicon.
Branding
Favicon will move the style and language of your website outside the site. That's very good for your branding business. Because with favicon, your site gets more visibility.
Reliability
Studies show that users rely more on sites with favicons. This is because users know that you are on your site through favicon, regardless of whether they find it through a branded or non-branded search. This is a confidence-stricken situation.
With User Feedback Favicons
Your site is made more attractive by highlighting it in search results pages or users' browsing histories.
Therefore, users are more likely to return to a site that has a distinguishable and interesting favicon.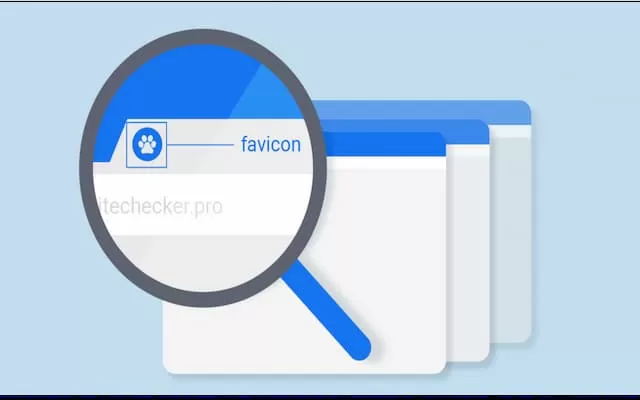 How to Make Favicon?
Favicon is a simplified adaptation of your brand's logo. There are two ways to create a favicon:
• You can work with a professional designer.
• You can create a favicon using the design program.
To create a better favicon for your website, you need to pay attention to the following:
Dimensions
Favicon is most often displayed in 16×16 pixel sizes. So, you can use this size to create a favicon.
Files
Favicon usually prefers files in PNG or JPEG format. Again, the SVG format is one of the more popular file formats.
And one thing you need to pay attention to here is the background of your design. If your design's background is transparent, you need to make sure that you save your file in PNG format and that the transparency setting is clear.
Favicon Creation Tips
Even if designing a 16×16 pixel image seems easy, you might understand how important favicons are for your site and what they promise to your site, you should be careful about the design.
The fact that the favicons are smaller is also a sign that you need to work without mistakes.
Well, what you need to pay attention to when designing a favicon, which is so important in design:
Simplicity
You need to stay simpler in designing favicons because of their size. A favicon created with a bold, clear and simple design will be more effective for your site.
Brand Identity
You need to make sure that the design of the favicons used to describe which brand of the site is the site carries the spirit of your brand.
Again, it's more efficient for your site to get an icon with brand colors and brand logo.
Little or No Text
Adding text to a small size icon is already meaningless. Because no user will pay attention to reading it. Therefore, if you want to add text to your icon, it is better to limit yourself to 1 to 3 characters.
Logo Usage
You need to make sure that your site's logo is suitable for favicon. Because some logos can be meaningless when they're made smaller. When you encounter a disadvantage like this, you can make your favicon logo a little different.
The Color
Favicon will be displayed on different color backgrounds depending on the content and browser used. So when you finish your design, don't forget to look at how it stands on the gray, white and black backgrounds.