Nowadays, e-commerce allows us to meet almost every need without going to physical stores. For this reason, e-commerce has become a major part of the economy.
Those who are part of this big economy and are engaged in e-commerce are taking many steps to get one step ahead of their competitors. Other than that, e-commerce operators are making it difficult for them to remain permanent in this area with many operations they do not.
In today's article, we're going to talk about the mistakes made in the e-commerce sector.
Sloppy Product Descriptions
There is only one way for consumers who do not see the product when shopping online to get advanced information about the product. This way is the product descriptions.
Therefore, the product descriptions on your e-commerce site may result in the consumer refusing to buy the product.
The more detailed the product descriptions, the more satisfied your customers will be. This will answer many of their questions about the product.
Poor Quality Product Images
One of the most important aspects of an e-commerce site is product visualization. The quality of product visuals will make your product look better. This will cause your customers to buy that product.
For a good product photo, you need to pay attention to aspects such as resolution, visual size, multiple photos. During photography, the angle, the light and the background have a role to play in determining the quality of the images.
With these elements in mind, a photograph will be of good quality. This will enable you to build a professional identity in front of your customers and better reflect the quality of your products.
Adding Unstocked Products to Your Site
Research shows that 52% of customers stop shopping when a customer don't reach a product that enters your site. In addition, only 17% of customers who can't find the product they're looking for on your site will choose your site to shop again.
Therefore, you should not have products that are not in stock on your site, so that search engines do not show people who are searching for that product.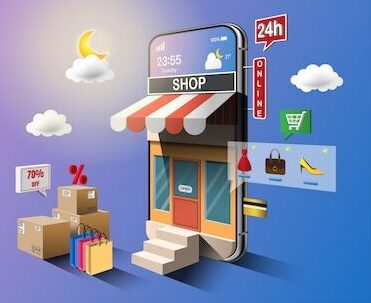 Do Not Offer Filter Option
E-commerce sites must be user-friendly. Because consumers don't want to be bothered when shopping. They want to get to the products they want quickly and get to them quickly.
Therefore, your site should have a filtering feature. This makes it easy for your customers to get the product they want. This way you offer your customers a more comfortable shopping experience. This will help build customer loyalty.
Wrongly Specified Target Audience
In the field of e-commerce, it is important to identify the target audience correctly, as in every transaction in the digital marketplace. Wrong target audiences will lose both time and money. Because from advertising to building your site, you're going to do everything according to your target audience.
So the wrong target audience determination will lead to the negative outcome of all the work you're going to do. That is why it is very important to determine the target audience correctly.
A Website That is Not Compatible with SEO
SEO studies is very important on e-commerce sites, just like on every site. That way, you'll be one step ahead of your millions of competitors.
SEO allows you to be in the first place for users searching your search engine, which can enable users to shop from your site.
Complex Payment Pages
You should provide your customers with ease at every stage of your site, not just when it comes to finding products. If you don't produce practical solutions for your customers, you'll have a high drop-out rate.
Complex or inadequate payment options can cause your customers to leave the cart. You need to make every step of your shopping user-friendly so that this doesn't happen and your site gets better quality.
The world of e-commerce is growing every day. In order not to get lost in this vast world, you need to seek help from e-commerce experts to take the right steps. If you want to join the field of e-commerce, Weasocial can accompany you on this journey with a team of experienced e-business experts. You just need to get in touch for that.