In the digital world, creating a brand and marketing that brand is very important. Because with the advancement of technology, consumer habits have changed.
We're used to getting almost everything we need online. We use e-commerce sites to learn about products before we go to the store, even if we don't.
That is why we need to create a brand and market it in the digital world.
In today's article, we're going to explain how we can create a digital brand.
Identifying Brand Identity
One of the first steps to create a digital brand is to clearly identify who the brand is.
Determining Brand Value
The first step in creating a brand identity is to determine the values of your brand. These values should reflect what your brand believes in, what aims it has and what principles it adheres to.
For example, if you want to build a brand that aims at a waste-free life, you can focus on values such as environmentally friendly and customer satisfaction.
Creating a Brand Mission and Vision
With the brand mission, you explain why your brand exists and how you want to contribute to society.
The brand vision explains where your brand wants to go in the future and how it plans to it.
Understanding your target audience
The target audience is very important in the digital world. Because any sharing or production of content to an uninterested audience is a waste of time.
To do this, you must first identify your target audience, and you can respond to their needs by understanding the characteristics of your audience, such as age, gender, area of interest, shopping habits.
Competitor analysis
Another audience that is as important as your target audience is your competitors. You can study your competitors and learn how to make your brand unique.
You can more easily build your own brand identity by analyzing your competitors' strategies, successes and failures.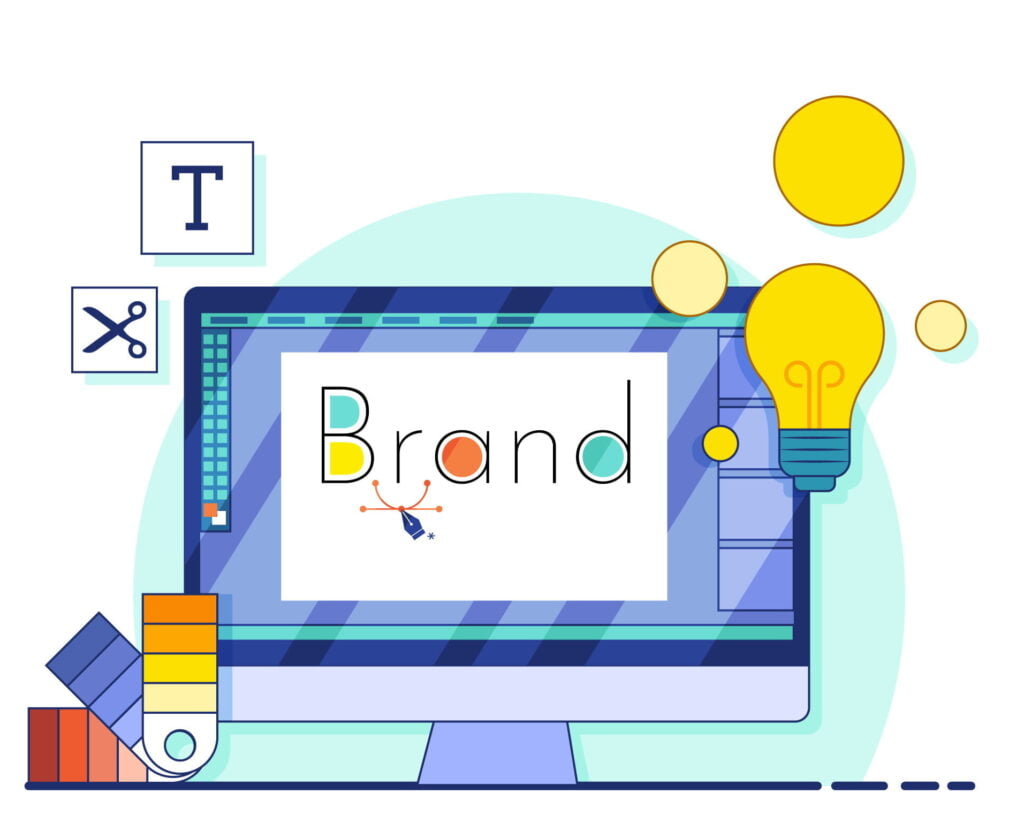 Determining Brand Personality
By personalizing your brand identity brands, you can make it easier for your target audience to connect with them. Is your brand, for example, intimate, reliable, innovative or entertaining?
You can personalize your brand by defining things like this.
Creating a Visual Identity
When creating your brand identity, it will not be enough to use words alone. Because in the branding phase, appearance is very important.
With logo, colour palette, typography and graphics, you can make your brand identity more original and quality, but also lasting in mind.
Speech Identity
The language and tone your brand will use in written and oral communication is important at the stage of creating a brand identity.
You should define your brand's communication style according to your target audience. A communication style that can emotionally influence your target audience will be more positive for your brand.
Staying Up to Date
Don't think that you're done with your work in this area once you've created your brand ID.
You need to keep your brand up to date and up-to-date at all times. This will make it easier for your brand to grow.
Creating a Good Logo and Visual Identity
One of the most important parts of creating a digital brand is creating a brand's visual identity. The design of the logo and the choice of the color palette are very important in this regard.
Logo Design
Logo is the visual representative of your brand. It helps your target audience recognize and keep your brand in mind.
• Simplicity: Your logo should not be complicated. Simple and simple logos are easier to keep in mind.
• Recognition: The logo should reflect the value and message of your brand.
• Originality: Your logo should not resemble the logos of your competitors and must be original. This allows you to create a lasting digital brand in mind by standing apart from your competitors.
• Scalability: The logo you design will be used in many places. So you need to design a logo that can be used on different sizes and platforms.
Color Palette Selection
The colors you choose for your brand must reflect your brand identity. It should also be able to influence people's emotional responses.
• Understand the emotional reactions and preferences of your target audience.
• Choose colors to reflect your brand value.
• Maintain consistency of your brand identity.
Typography Selection
The typography, which will shape your digital brand's written communication, provides information about your brand's personality. Therefore, you should pay attention to the following aspects when choosing a typography:
• Easy to read: The typography you choose must be readable and understandable.
• Brand Identity Compatibility: You must choose typography that is consistent with your brand values and personality.
• Inconsistency: Identify a few basic fonts for your digital brand and be consistent in using them.
Creating a Digital Asset
When you create your brand, you need to work to move and adapt it to the digital world. However, after implementing these steps, you can obtain a digital mark: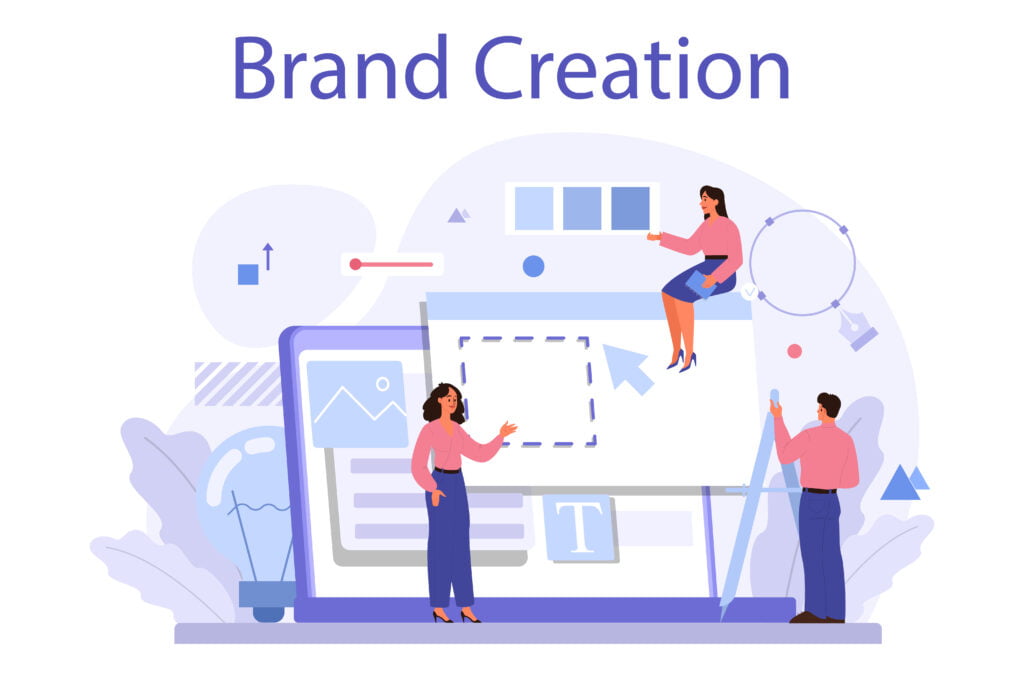 Build a Website
This website will serve as a showcase to showcase your brand and your products or services, which will be at the heart of your online presence.
So the first thing you need to do for your digital brand is to create a website.
• Domain Name Selection: It is important to choose a domain name that reflects your brand and is easy to remember.
• User-Friendly Design: You should design your website in a way that makes it easier for your target audience to navigate through your website.
• Mobile Adaptation: Your target audience is making more calls from tablets or mobile phones. That is why it is important that your website is mobile compatible.
• SEO Optimization: SEO works can help you get your website to top rankings. This will increase your brand awareness.
Creating a Social Media Account
Using social media is one of the simplest and cheapest things you can do to increase your brand awareness and reach more audiences.
Therefore, you can create accounts for your brand on these platforms by determining which social media platform has the most target audience for your digital brand.
Having a Content Production
Website or opening a social media account will not be enough for your digital brand. By creating and sharing relevant content, you can increase your brand awareness and provide information to your audience according to their needs.
Analysis and Tracking
When managing your digital brand, you need to regularly measure website traffic, social media interaction, and other measurements. By analyzing the data you have obtained, you can determine which areas you need to improve.